Helping You With the Little Things
We understand that many aging adults prefer to remain in their own homes and keep their independence, but this doesn't mean you have to do everything alone.
At Bethany Village Home Health Care, we offer personal support to help you manage the daily tasks that can sometimes become overwhelming. Whether you need help a few hours a week or every day, our caregivers are here to help.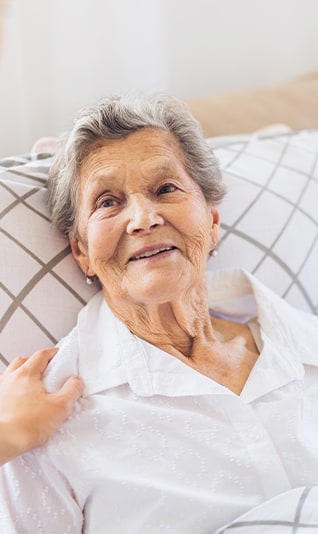 Getting Started
When you call Graceworks at Home, our first priority is to learn about you, your needs and goals. This will include understanding what type of assistance you're interested in, your current level of activity, and how comfortable you are with completing daily tasks such as cleaning, household chores, and grocery shopping.
After this initial conversation, a Clinical Services Coordinator will visit your home and complete an assessment to determine how we can support you best. During your assessment, will discuss the following with you:
Your medical information
Learn how your home supports your mobility and security
Determine if you need transportation assistance
Your social activities and preferences

What Is Graceworks At Home Support?
Graceworks At Home support is a program designed to help you with your daily personal living tasks so that you can maintain a regular routine. At Graceworks at Home, we tailor our support to your specific needs, so you can get the assistance you want in a way that's most comfortable to you.
What Do We Do?
Medication reminders
Light housekeeping, linen change, and laundry
Meal preparation and clean up
Help with bathing, dressing, and other daily tasks
Transportation to appointments and errands
Companionship and family support
What Areas Do We Serve?
Our home health care programs are designed so you get the same high-quality care as you would in our communities, but in the comfort of your own home.
Counties we serve include:
Butler
Preble
Montgomery
Greene
Warren
We're Here to Help
We are here to help so you can spend less time completing daily tasks, and spend more time doing what you love.
Contact us today to see how our personal care support can help you.

"I had a bad fall last year. When i came home, I had a hard time moving, so having therapy in my home was a blessing … they got me back on my feet. They also gave me daily exercises, so I stay strong."
Maria C., patient
"… [Bethany Village Home Health Care] did a better job than I ever could. The physical therapist could encourage her, and my wife would respond to her better than she would have for me… because they're the experts."
Vic B., spouse of patient
"I did a Physical Therapy discharge for a client with many medical issues that needed a high level of care. [Our clinicians] Kathy, Jamie and Katie did a wonderful job with her and she has progressed well, meeting her goals. She would have likely been back in the hospital without our care."
Sandy, Physical Therapist with Bethany Village Home Health Care