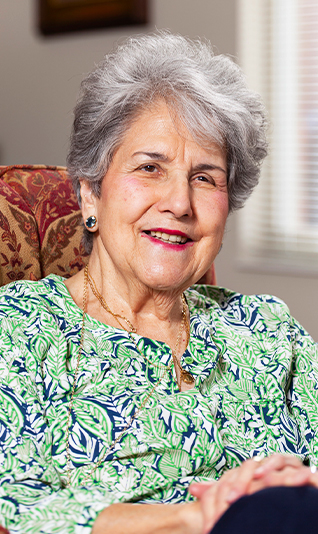 Extra Assistance for
Your Loved One
Many families take on the added responsibility of caring for their aging relatives. But you don't have to do it alone. We are here to help.
Your loved one's health and prosperity should be in trusted hands, like those of our skilled nurses and therapists at Bethany Village Home Health Care.
If you seek skilled nursing care so your loved one can remain at home, Bethany Village Home Health Care may be just what you need. We offer the same quality care your loved one would receive at Bethany Lutheran Village, the area's expert on caring for seniors.
Learn more about our skilled nursing home health care.

"I had a bad fall last year. When i came home, I had a hard time moving, so having therapy in my home was a blessing … they got me back on my feet. They also gave me daily exercises, so I stay strong."
Maria C., patient
"… [Bethany Village Home Health Care] did a better job than I ever could. The physical therapist could encourage her, and my wife would respond to her better than she would have for me… because they're the experts."
Vic B., spouse of patient
"I did a Physical Therapy discharge for a client with many medical issues that needed a high level of care. [Our clinicians] Kathy, Jamie and Katie did a wonderful job with her and she has progressed well, meeting her goals. She would have likely been back in the hospital without our care."
Sandy, Physical Therapist with Bethany Village Home Health Care