Become a Part of Our Family
At Bethany Village Home Health Care our caring and devoted staff are more than just a team of people that work together; we truly are a family. Together we are passionate about caring through faith while helping those in our community.
We are always looking for highly motivated, compassionate, and dedicated individuals to join our team.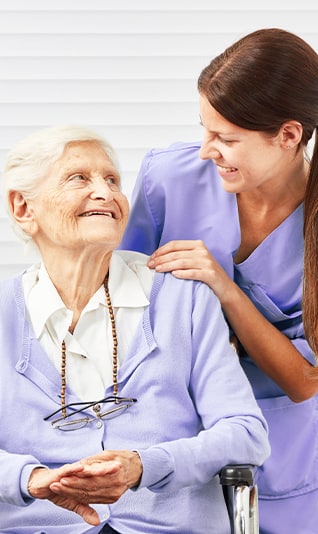 Our Competitive Benefits
In addition to becoming a part of our culture of faith, our employees enjoy a variety of benefits, including:
Comprehensive training programs
Paid time off
Tuition reimbursement
Flexible spending account
Health, dental, and vision plans
Competitive 403 B Plan
Short-term & long-term disability
Life insurance
Current Open Positions
Explore our open postings here! If you don't see an opportunity that's right for you, please feel free to contact us!

"I had a bad fall last year. When i came home, I had a hard time moving, so having therapy in my home was a blessing … they got me back on my feet. They also gave me daily exercises, so I stay strong."
Maria C., patient
"… [Bethany Village Home Health Care] did a better job than I ever could. The physical therapist could encourage her, and my wife would respond to her better than she would have for me… because they're the experts."
Vic B., spouse of patient
I was always impressed with the care the team provided my mother. They were so knowledgeable and always had great tips and ideas on how to help my mom deal with her limitations as well as regain her strength. I know my mother always looked forward to their visits. The team made me worry less and gave me confidence they would do all they could to help her.
Cathy L., daughter
"I did a Physical Therapy discharge for a client with many medical issues that needed a high level of care. [Our clinicians] Kathy, Jamie and Katie did a wonderful job with her and she has progressed well, meeting her goals. She would have likely been back in the hospital without our care."
Sandy, Physical Therapist with Bethany Village Home Health Care